How can we help you?
Have you any questions?
You may use the following contacts to ask questions, make comments or suggestions:
TERSA
Tractament i Selecció de Residus, S.A.
Av. Eduard Maristany, 44
08930 Sant Adrià de Besòs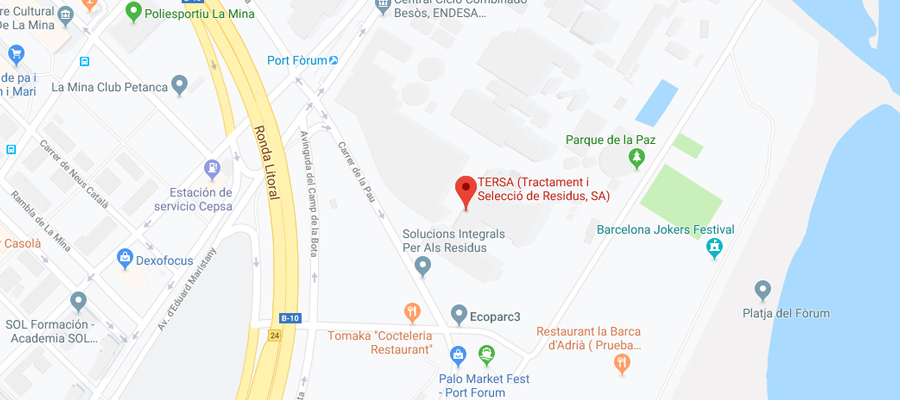 SEMESA
Selectives Metropolitanes, S.A.
Ctra. Camí Antic de Barcelona a València
B-210 Km 1 08850 Gavà (Barcelona)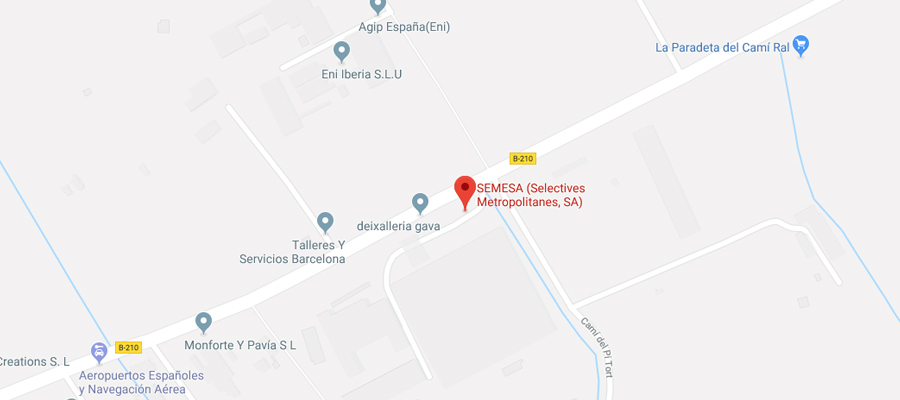 SIRESA
Solucions Integrals per als Residus, S.A.
Carrer de la Pau, 3-5
08930 Sant Adrià de Besòs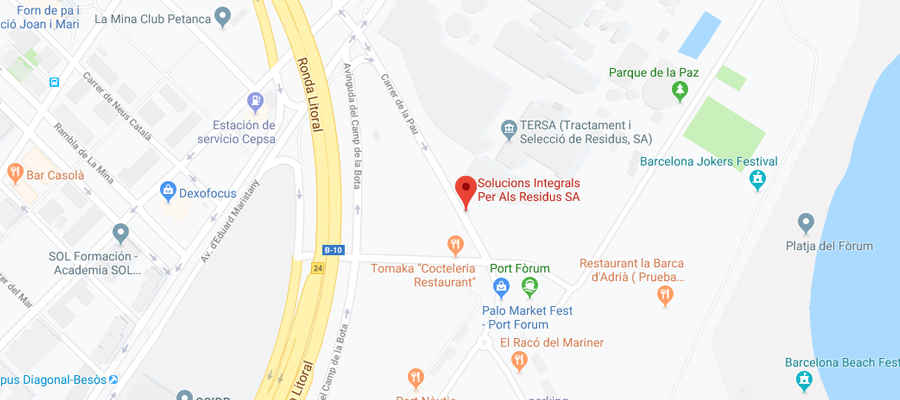 Contact form
Send your comments or suggestions, or request information by completing this form.
TRACTAMENT I SELECCIÓ DE RESIDUS SA is responsible for treatment of your personal data with the exclusive aim of attending to the requests you make by using this form. You may exercise your rights recognised by articles 15 to 22 of the General Regulation for Personal Data Protection at any time. More information: Privacy policy
TERSA
Empresa especialitzada en la gestió de serveis ambientals, cerca a un/a assessor/a energètica especialitzat en energia fotovoltaica, per a assessorar a la ciutadania en matèria de transició energètica i específicament per a fomentar l'autoconsum compartit i les comunitats energètiques entre la ciutadania.
Principals tasques:
- Resolució de dubtes de caràcter tècnic a la ciutadania, en alguns casos de manera presencial i en altres de manera telemàtica.

- Elaboració d'un registre de casos i problemàtiques ateses.

- Desenvolupament de projectes estratègics vinculats a l'autoconsum solar

- Redacció de material i continguts relacionats amb l'autoconsum solar

- Gestió de l'aplicació de contacte amb la ciutadania, moderació dels fòrums ciutadans i resolució de dubtes.
Requisits:
Formació bàsica:
- Imprescindible Enginyeria de l'Energia o titulació equivalent.

- Valorable Màster en Energies Renovables o Eficiència Energètica.

- Valorable formació complementària en Energia solar fotovoltaica, comunitats energètiques i models de participació ciutadana.
Coneixements específics:
- Coneixements tècnics sobre instal·lacions solars fotovoltaiques i el seu corresponent normativa (RD 244/2019).

- Coneixements dels diferents sistemes de finançament de les instal·lacions solars fotovoltaiques.

- Coneixements del sistema elèctric, tarifació i contractació.

- Coneixements bàsics d'eficiència energètica.
Experiència prèvia mínima 2 anys en posició similar. Valorable experiència en consultoria.
Oferim:
Contractes Indefinit

Horari: dilluns a dijous de 8:00h a 17:15h i els divendres de 8:00h a 15:00h. Durant els mesos d'estiu, de dilluns a divendres jornada intensiva de 8:00h a 15:00h

Salari: 32.000€bruts/anuals

Tiquet Restaurant durant les jornades partides

30 min flexibilitat horària
L'empresa garanteix el principi d'igualtat i no discriminació en tots els seus processos de selecció.
Incorporació immediata
Guided tours
Grupo TERSA offers guided visits to its facilities through the following programs:
The objectives of the programme are to raise awareness, taking responsibility, and increasing knowledge related to the correct administration and usage of territorial resources, to improve our environment.
Schools
University students
Adults and general citizens
Information and reservations:
Tel. 93 326 22 23
Telephone service hours: de 8:00 a 15h
Contact E-Mail: reserves.compartim@amb.cat
Link web: https://blogs.amb.cat/educacioambiental/contacte/
Educational program to promote the knowledge of the city's facilities, facilities and green spaces.
Educación infantil (EI)
Educación primaria (EP)
Educación secundària obligatoria (ESO)
Educación secundària post-obligatoria (ESPO)
Information and reservations:
Tel. 93 326 22 23
Telephone service hours: de 9:45 a 14h
Contact E-Mail: comfuncionabarcelona@bcn.cat
Link web: www.bcn.cat/educacio/pae
Technical visits aimed primarily at:
Technical personnel of public and private companies
Postgraduate students and masters
National and international delegations
Information and reservations:
Tel. 93 462 78 70
Schedule of telephone attention: from 9:30 to 14h
Contact e-mail: visites@tersa.cat