How can we help you?
Have you any questions?
You may use the following contacts to ask questions, make comments or suggestions:
TERSA
Tractament i Selecció de Residus, S.A.
Av. Eduard Maristany, 44
08930 Sant Adrià de Besòs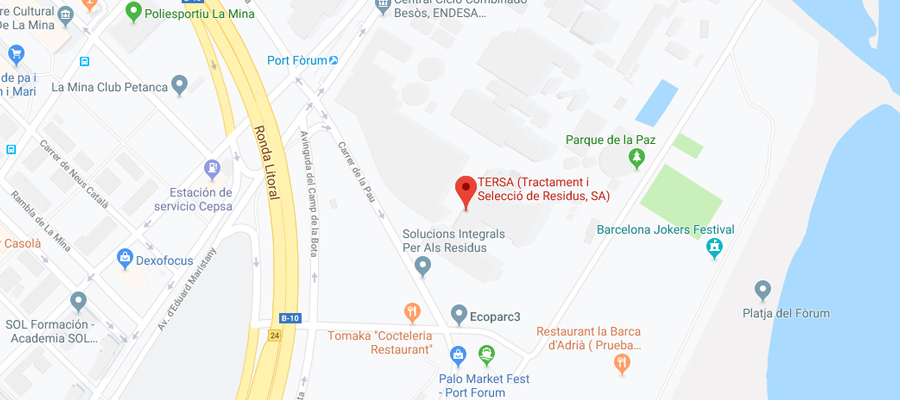 SEMESA
Selectives Metropolitanes, S.A.
Ctra. Camí Antic de Barcelona a València
B-210 Km 1 08850 Gavà (Barcelona)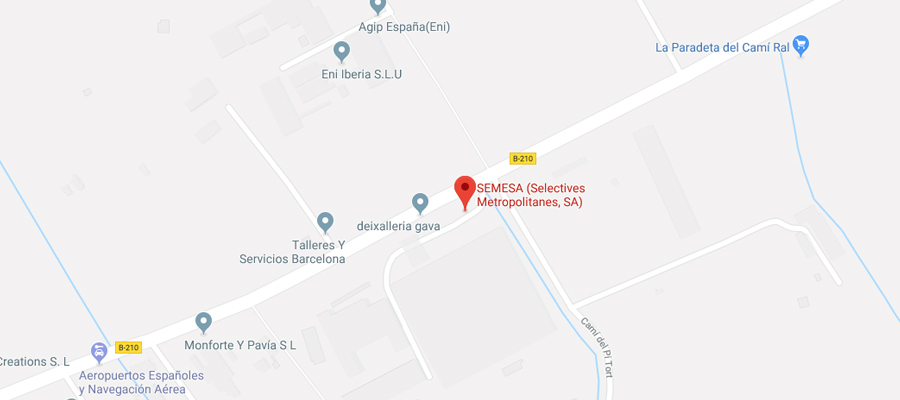 SIRESA
Solucions Integrals per als Residus, S.A.
Carrer de la Pau, 3-5
08930 Sant Adrià de Besòs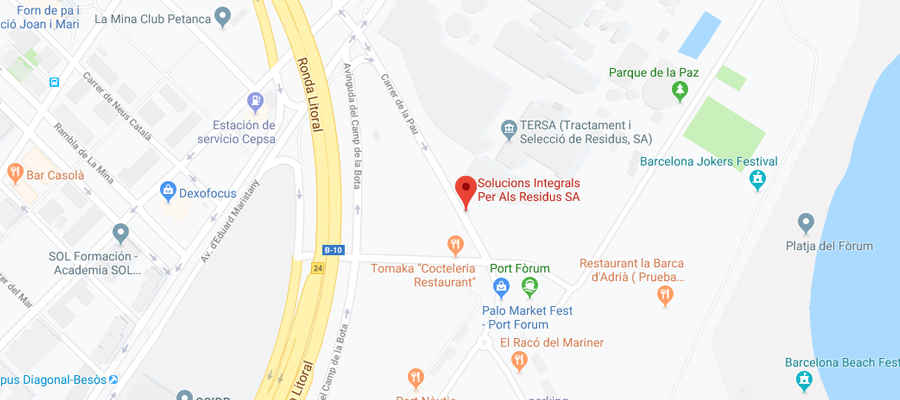 Contact form
Send your comments or suggestions, or request information by completing this form.
TRACTAMENT I SELECCIÓ DE RESIDUS SA is responsible for treatment of your personal data with the exclusive aim of attending to the requests you make by using this form. You may exercise your rights recognised by articles 15 to 22 of the General Regulation for Personal Data Protection at any time. More information: Privacy policy
Llevar a cabo tareas de asesoramiento a las personas que realizan actividades económicas en Barcelona, ​​en materia de gestión de residuos, y ejecutar las campañas de comunicación encargadas por el Ayuntamiento de Barcelona.
Las actividades principales que realizará son:
Acciones formativas a comercios
Campañas de comunicación dirigidas al ciudadano
Registro de la información recogida y posterior elaboración de informes
Requisitos:
Estudios universitarios en Ciencias Ambientales, Ciclos Formativos de Gestión de Residuos o formación equivalente
Valorable:
Conocimiento en gestión de los residuos municipales
2 años de experiencia en Campañas de Educación Ambiental
Lugar de trabajo temporal por sustitución de una baja de maternidad. Jornada completa.
Guided tours
Grupo TERSA offers guided visits to its facilities through the following programs:
NOTICE: Due to COVID-19, the guided tour service is temporarily suspended.
Alternatively, a virtual tour has been enabled.
To make a reservation, please contact:
Tel.

93 238 93 51
The objectives of the programme are to raise awareness, taking responsibility, and increasing knowledge related to the correct administration and usage of territorial resources, to improve our environment.
Schools
University students
Adults and general citizens
Information and reservations:
Tel. 93 326 22 23
Telephone service hours: de 8:00 a 15h
Contact E-Mail: reserves.compartim@amb.cat
Link web: https://blogs.amb.cat/educacioambiental/contacte/
Educational program to promote the knowledge of the city's facilities, facilities and green spaces.
Educación infantil (EI)
Educación primaria (EP)
Educación secundària obligatoria (ESO)
Educación secundària post-obligatoria (ESPO)
Information and reservations:
Tel. 93 326 22 23
Telephone service hours: de 9:45 a 14h
Contact E-Mail: comfuncionabarcelona@bcn.cat
Link web: www.bcn.cat/educacio/pae
Technical visits aimed primarily at:
Technical personnel of public and private companies
Postgraduate students and masters
National and international delegations
Information and reservations:
Tel. 93 462 78 70
Schedule of telephone attention: from 9:30 to 14h
Contact e-mail: visites@tersa.cat